Wednesday, January 19
Vivek Srikrishnan, Cornell University | Climate Risk, Uncertainty, and Coupled Energy Systems
View a recording of this talk. 
About the talk: Accelerating global climate change drives dynamic environmental risks. In addition to the inherent uncertainties associated with evolving energy policies, technologies, and markets, managing energy systems under climate risk is complicated by interconnections with other sectors and the spatial complexity of energy infrastructure. These features can give rise to cascading risks and spatiotemporal teleconnections, making it difficult to identify and plan for potential impacts. This emphasizes the need for tractable and integrated approaches to uncertainty characterization and scenario discovery for models of coupled energy systems. In this talk, Dr. Srikrishnan will provide an overview of a framework for mult-isector uncertainty analyses and identify some of the current challenges and potential paths forward.
srikrishnan_vivek.png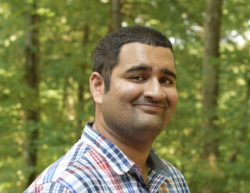 About the speaker: Vivek Srikrishnan is an Assistant Professor in the Department of Biological & Environmental Engineering at Cornell. He works on climate risk management, at the interface of systems engineering, climate dynamics, economics, data science, and decision science. Dr. Srikrishnan received an M.S. and Ph.D in Energy & Mineral Engineering from Penn State and a B.S. in Mathematics and a B.A. in Philosophy from the University of Illinois at Urbana-Champaign.
Links