July 14: Trisha Shrum, University of Vermont
"Endogenous Preferences, Intrinsic Motivation, and the Evolution of Pro-Environmental Behavior"
View a recording of this talk.
trishashrum.jpg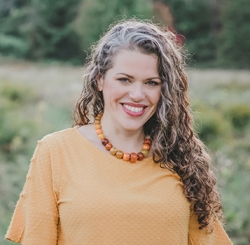 About the Talk
We know that major changes in environmental behavior have occurred over time, yet, economists, behavioral scientists, and environmentalists still struggle to answer basic questions about pro-environmental behavior. This paper takes a model of endogenous preferences developed by Mattauch, Hepburn, and Stern, and builds an experiment designed to test one of its key predictions: increasing the appreciation for pro-environmental behavior, which we refer to as anticipated warm glow, will increase the utility gains from making pro-environmental decisions and lead to an increase in pro-environmental behavior. We designed an intervention meant to increase intrinsic motivation to perform pro-environmental behavior by asking participants to perform a task to earn money for an environmental non-profit. We found that participants who worked at a task only to raise money for a non-profit developed a significantly higher appreciation for taking a pro-environmental action, or anticipated warm glow. When the opportunity to raise money for a non-profit was paired with an equal payment to the participant, the impact on anticipated warm glow disappeared. Those in the intrinsic motivation had, on average across the entire treatment group, higher intentions to perform pro-environmental behaviors. The average treatment effect on reported pro-environmental behaviors, however, was not significant. A mediation analysis found that the intrinsic treatment task had a significant indirect impact on pro-environmental behavior over the next week through the mechanism of a higher anticipated warm glow. Environmental policies or other interventions that focus on developing intrinsic motivation may have a much greater and more long-lasting impact than those that focus on monetary incentives or other extrinsic rewards.
About the Speaker
Dr. Trisha Shrum is Assistant Professor of Community Development and Applied Economics at the University of Vermont. She is a behavioral and environmental economist focused on using transdisciplinary theory, collaborations, and methodologies to improve our understanding of the drivers of decision-making, especially for decisions that relate to climate change and natural resources. Her academic background in ecology and evolutionary biology, environmental science, economics, and policy, as well as her professional work in government and non-governmental organizations, provides a broad base of knowledge and experience that is vital for understanding complex environmental problems.
Dr. Shrum specializes in designing randomized control experiments and collaborates with scientists across many fields, applying these methods to explore research questions related to environmental and agricultural policy, risk communication, and risk management behavior. She has worked on a wide variety of topic areas, including intergenerational climate change impacts, extreme climate events, carbon dioxide removal, energy efficiency, natural resource management, biosecurity, cattle ranching, and, most recently, COVID-19.
Links