April 7: Sarah Kelly, Dartmouth College
Institutional Surprises in the Water-Energy Nexus: How Markets and Indigenous Territorial Conflicts Shape the Dynamics of Small Hydro Development in Chile
View a recording of this talk.
ABOUT THE SPEAKER
img_6565.jpg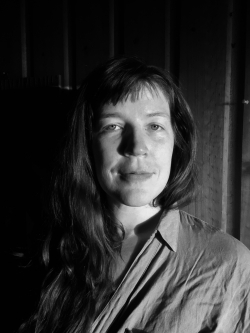 Dr. Sarah Kelly is a cultural geographer and postdoctoral researcher affiliated with the Arthur L. Irving Institute for Energy and Society and the Department of Anthropology at Dartmouth College. Her work investigates water, social studies of energy, and Indigenous geographies through community-based participatory research and mapmaking, principally with Mapuche-Williche communities in southern Chile. Her recent publications address the social and environmental impacts of small hydropower as well as discuss equity concerns in the market-based governance of the water-energy nexus. During the pandemic, Sarah launched two participatory research projects to support disaster risk management in Chile.
ABOUT THE TALK
In this talk, Sarah Kelly, post-doctoral researcher in the Dartmouth Department of Anthropology, draws from ethnographic and institutional research to question the tendency in water–energy nexus scholarship to advocate for further integration of water and energy management. Internationally, small hydropower growth is part of a boom in renewable energy, yet in Chile the reality is more complicated. Kelly will examine the paradoxical trend of hundreds of stalled small hydropower projects that remain incomplete throughout central to southern Chile. These stalled projects indicate unexpected behavior in how water, energy, and environmental institutions interact, in Mapuche Indigenous territory specifically where projects are highly conflictive. Research findings inform debates regarding justice in the clean energy transition, and the use of markets to govern water and energy.