Feb. 3: Sarah Jordaan
sarahjordaan.png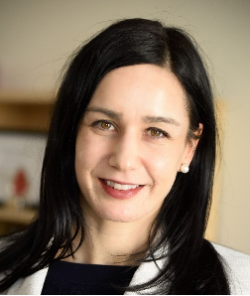 "Grid-Scale Life Cycle Assessment of Electricity Generation"
About the Speaker: Dr. Sarah Jordaan is an Assistant Professor of Energy, Resources, and Environment at the School of Advanced International Studies (SAIS), Johns Hopkins University. Her expertise focuses on the environmental and economic trade-offs related to energy decisions with a focus on life cycle assessments of energy technologies.  Her collaborations have been published in numerous journals, such as Nature Energy, Nature Climate Change, Science, Environmental Science & Technology, and Renewable and Sustainable Energy Reviews.  She held positions at the Electric Power Research Institute and on the tenure track the University of Calgary (2013-2016) after her postdoctoral fellowship at Harvard (2010 – 2012) up until she started at SAIS in 2016. She earned her doctorate in Environmental Design from the University of Calgary in 2010 and a Bachelor's degree in Physics with a minor in Computer Science from Memorial University in 2003.  
About the Talk:  Life cycle assessment (LCA) is a cradle-to-grave quantitative tool that examines environmental burdens of products and processes from materials extraction through waste disposal.  LCA is increasingly used in policy to reveal unintended consequences associated with decisions about energy products and their supply chains yet is often criticized for using uncertain inputs.  While LCAs of electricity generation are often perceived to be well understood, this presentation will illuminate gaps that overlook the equivalent of a billion tonnes of carbon dioxide emissions a year.  Novel methods that examine a variety of spatial scales can support the development of important mitigation opportunities, from sites to the world that is represented in current datasets.  Leveraging uncertainty analyses and advanced spatiotemporal information, research that improves accuracy and our understanding of uncertainty in LCA will provide insights into both mitigation solutions and evolving trends in the field.