Wednesday, May 11
Maarten Brinkerink, University College Cork | Assessing Global Climate Change Mitigation Scenarios from a Power System Perspective
About the talk: There is a debate regarding the suitability of Integrated Assessment Models (IAMs) for long-term planning exercises of the global energy system in response to climate change mitigation requirements. Growing importance of variable renewables such as solar and wind technologies means that the technical feasibility of scenarios used for among others the IPCC assessment reports need to be regularly evaluated. In this talk, Maarten Brinkerink will present results from collaborative efforts involving the IAM community and power system modelers to shed light on some of the key limitations and potential improvements for global IAMs.
maarten_brinkerink-imods.png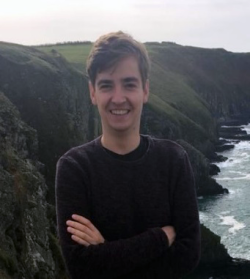 About the speaker: Maarten Brinkerink is a Postdoctoral Researcher at MaREI, the SFI Research Centre for Energy, Climate and Marine Research and Innovation at University College Cork. He is also a Visiting Research Scientist at the Thayer School of Engineering at Dartmouth College. Maarten holds a BSc in Environmental Science from Saxion University of Applied Sciences (2013), obtained his MSc in Energy and Environmental Sciences from the University of Groningen and KTH Royal Institute of Technology (2017) and has a PhD in Energy Engineering from University College Cork (2021). Maarten's research interests lie in energy- and power system modelling, energy markets and renewables integration.