November 10: Liz Allen, Research Development Officer, Northeastern University
"Envisioning the Future of Sharing in Electrical Energy Systems: Opportunities and Risks for Resilience, Sustainability & Equity"
500x500_liz-allen.png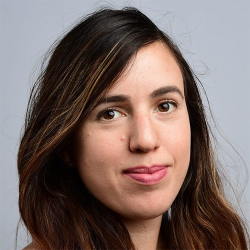 About the Talk
Energy systems around the world are undergoing a transformation toward more distributed, renewable-based configurations where new mechanisms for "sharing" are evolving. This talk will introduce a framework for conceptualizing emergent types of electricity sharing considering the interconnectedness of technological innovations and social innovations. Future energy systems are likely to integrate a regionally appropriate mix of renewable electricity generation that is dispatched, stored and distributed through platforms that enable sharing at multiple scales.
Sharing in future electric systems has the potential to disrupt relationships governing utilities, energy consumers, and distributed electricity generation at the individual and household levels, at the community and organizational levels, and at the regional, state, national and even international levels. Innovations are allowing formerly passive consumers to become actively engaged in producing and managing electricity which is shifting the locus of organizational decision making and control away from traditional utilities. As households and businesses become prosumers, they are producing and sharing  surplus energy with the grid and other users. Prosumers who can "share" their electricity may also be empowered to change the rules which have governed their relationships with utilities for the past century.
Many have identified the "death spiral of the utilities' business model" in which the traditional fee for energy that utilities charge to customers fails to provide adequate revenue from prosumers who use the grid only for short periods of peak power. These periods of peak power, e.g., in the early evening when the solar resource diminishes and residential demand increases, drive infrastructure costs. Platform operators will enter the power sector as new market players that aggregate small amounts of distributed energy resources (DERs) provided by each user into megawatts that can purchase into the traditional regional energy, capacity, and ancillary services markets. This talk will explore the challenges and opportunities that sharing economics bring to platform operators' leverage over consumers, disruptive technologies, and energy democracy.
About Dr. Allen
Liz Allen serves as a research development officer at Northeastern University, providing tactical and strategic support to interdisciplinary teams developing research proposals. She is also an Adjunct Instructor in the School of Public Policy and Urban Affairs, with a focus on energy system transitions and intersections of climate change, food and energy systems, and social justice. Liz holds a PhD in Environmental and Natural Resource Sciences from Washington State University. Her doctoral research explored approaches to stakeholder engagement in regional climate change impacts modeling and analyzed how environmental models are used in land use planning. Previously, she has been involved in participatory community research initiatives in the Pacific Northwest, Gulf Coast, and New England states. Liz is interested in system dynamics modeling as a framework to provide decision-makers with new tools to understand system interactions and design strategies for sustainable and resilient community development.
Links
Google Scholar
LinkedIn
Twitter
Recent Publications
"Women's leadership in renewable transformation, energy justice and energy democracy: Redistributing power"