12 -1 P.M. ET
Feb. 17: Elise Harrington, University of Minnesota
harrington_elise-480square.jpg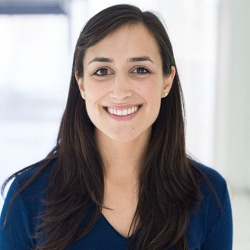 "Off-Grid Solar Distribution Models and Consumer Safeguards in Rural Kenya"
Moderated by Heidi Ries, University of Minnesota
View a recording of this talk. 
ABOUT THE SPEAKER
Elise Harrington is an assistant professor in the Science, Technology, and Environmental Policy area at the University of Minnesota. She studies infrastructure, energy, and environmental policymaking with a focus on how interpersonal relationships and social organization influence the design and implementation of policies, programs, and services in response to climate change mitigation and adaptation activities. Elise has worked on research projects in Kenya, India, and the United States. Her most recent work in Kenya examined the role of intermediaries in off-grid solar, with an emphasis on trust and consumer education. Ongoing work in Kenya focuses on how social relationships underpin knowledge about technology standards, quality, and financing for solar and electricity access. She holds a Ph.D. in Environmental Policy and Planning from MIT and a B.A. in Architecture and Environmental Studies from the University of Pennsylvania.
ABOUT THE TALK
Pay-as-you-go off-grid solar in Kenya increases the short-term affordability of solar systems for rural households, with the potential to shrink the electricity access gap in regions with no or unreliable grid access. International and domestic programs aim to harmonize measures of technical quality across markets and provide accurate information to consumers about solar products, but information alone does not necessarily translate to actionable knowledge for off-grid solar services. Awareness of safeguards, such as a warranty, does not always translate in the use of consumer safeguards in practice. Consumer experiences with off-grid solar vary across distribution models, with differences in consumer knowledge about terms, conditions, and after-sales services. Using original survey data from Trans-Nzoia County, Kenya, Dr. Harrington examines the effect of frontline actors in off-grid solar distribution on knowledge of consumer safeguards. She describes the different distribution models and develop a baseline of consumer knowledge of off-grid solar based on product standards, truth-in-advertising requirements, and accountability. Finally, she shows variation in who consumers rely on for information about and help with off-grid solar products and services. This research illustrates pathways for strengthening consumer safeguards in off-grid solar in Kenya to support sustainable solar services. 
ABOUT THE MODERATOR
heidiries.jpg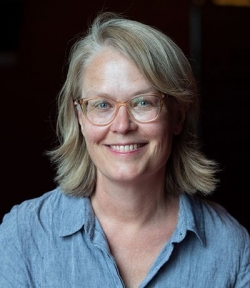 Heidi Ries, Policy Analyst, Energy Transitions at the University of Minnesota Institute on the Environment, has 20 years of experience working on air quality, climate change and clean energy programs. Her areas of technical expertise include: climate change policy, clean energy options, carbon offsets, climate change mitigation and adaptation, and electric utility financial analysis. Prior to joining the Energy Transition Lab, Heidi managed all aspects of multiple EPA and environmental group consulting projects including marketing, developing and maintaining client relationships, analysis, staffing, budget and deliverables. Specific projects involved climate change modeling, state clean energy policies, carbon offsets and international and domestic climate policy, as well as carbon dioxide emissions inventories for an electric utility and for US public lands. Heidi enjoys travel and spending time with her family.