July 21: Deidra Miniard, Indiana University
"Shared Vision of a Decarbonized Energy Future"
View a recording of this talk.
miniard.jpeg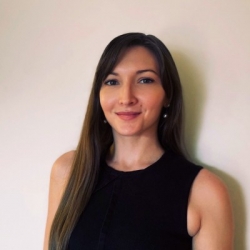 About the Talk
How do people envision the future energy system in the United States with respect to using fossil fuels, renewable energy, and nuclear energy? Are there shared policy pathways of achieving a decarbonized energy system? I present results from a national online survey (n = 2,429) to understand public perceptions of the current and future energy mixes in the United States (i.e., energy sources used for electric power, transportation, industrial, commercial, and residential sectors) and support for decarbonization and anti-decarbonization policies. Although there is a shared vision for decarbonization, there are partisan differences regarding the policy pathways for getting there. In addition, I present findings from a second study (n = 48) investigating how residents of Indiana, a historically Republican state which primarily relies on fossil fuel resources, think about the current and future energy mix and energy policy at the state level. Indiana residents were interviewed about the motivations and perceptions driving their preferences for energy sources and their support or opposition to state and federal energy policies. Overall, participants are driven by themes of protecting the environment, reducing pollution, protecting public health, improving the economy, holding polluters accountable, fairness, and using energy resources that are available and "free". However, climate change was not a salient concern motivating participants' responses. We show participants have nuanced reasons for wanting to decarbonize the Indiana energy system, dependent upon energy resource and policy. Working within these motivations, and challenging misperceptions, are potential avenues to build bipartisan support for decarbonization in states that may be resistant to climate change action. 
About the Speaker
Deidra Miniard is a PhD student at the O'Neill School of Public and Environmental Affairs at Indiana University, Bloomington. Her research examines how people think about energy resources and energy policies to understand how to motivate support for decarbonizing the energy system. 
Links