Wednesday, May 25
Benedict Probst, Cambridge University/ETH Zurich | Carbon Offsets – Problem or Panacea?
About the talk: Net-zero targets by firms and countries have led to a sharp rise in the demand for carbon offsets. Yet, various individual studies provide contradictory evidence on the actual emissions reductions of carbon offsets. In this talk, Benedict Probst, of ETH Zurich and Cambridge University, presents the results from an AI-assisted literature review to synthesize existing rigorous empirical evidence of the actual emissions reduction of 3,000 offset projects across all major offset sectors. 
benedictprobst.jpg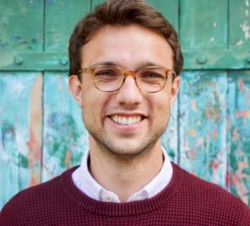 About the speaker: Benedict Probst is a Senior Researcher in the Group for Sustainability and Technology (SusTec) at the Department of Management, Technology and Economics of ETH Zurich. He is also a Fellow at the Centre for Environment, Energy and Natural Resource Governance (C-​EENRG) at the University of Cambridge. He received a BSc in International Business Administration (2014) from the Rotterdam School of Management, an MSc in Environment and Development (2016) from The London School of Economics (LSE) and an MPhil and PhD in Environmental Economics and Policy from the University of Cambridge (2019). His research focuses on approaches to accelerate the transition towards a net-​zero emissions economy. He is particularly interested in the design of policies, markets, and green finance to develop and scale clean energy technologies necessary to reach climate neutrality. His research has been published in leading journals, such as Nature Energy and Nature Sustainability.
Links