August 5: Kate Bowman '10
katebowman.jpg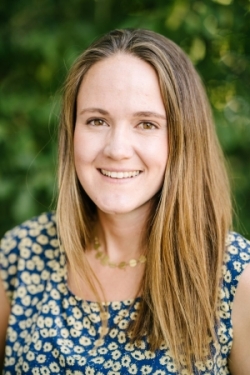 Renewable Energy Program Manager,
Utah Clean Energy
View a recording of this conversation.
Kate leads programs, initiatives, and regulatory work to advance renewable energy growth and development in Utah. Currently, she leads a partnership through the Solar Energy Innovation Network to connect several local governments with research expertise from the National Renewable Energy Laboratory to identify strategies to achieve local clean energy goals She has coordinated Utah Clean Energy's Community Solar, Drive Electric, and Bike Electric initiatives, community bulk-purchase programs designed to increase solar, electric vehicle, and e-bike adoption by simplifying the purchase process and offering competitive pricing. In April 2014, Kate Bowman was recognized by the White House as a "Champion of Change" for her efforts to promote and expand solar deployment. Kate served two terms with Utah Clean Energy as a member of the Utah Conservation Corps through AmeriCorps in 2012 and 2013.  She received a BA in Government from Dartmouth College where she focused on environmental policy.